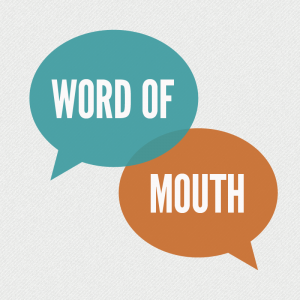 For people who don't know "word of mouth" it means when information is passed from one person to another. As a photographer "word of mouth" is very important and can bring a lot of more business. Two main reasons why "word of mouth" is important for photographers:
We are selling ourselves mostly to the 'end user'. By this I mean we are not selling our service to someone who is managing a company budget. The money is coming from the client's pocket and then they want value for money. If they get a recommendation from a friend or family that is happy with the service/product then they will be more open to invest in the same thing. In this case, you!
The photography market is very saturated. This means it can be overwhelming to find the right photographer for you. If someone recommends you as a photographer then youhave a much bigger chance to be hired as the client can skip a lot of the market research.
How do you generate "word of mouth'?
First, and foremost, you need to make your existing client happy with what you deliver (usually it means to exceed their expectations which is not always easy) and then ensure they have a way to share their 'happiness' about you. Albumparrot can help you with both those things – let me give you an example of how you can do this… Assume you completed a portrait session of a family. Their expectations from the photo session is to get good photos (this we cannot help you with) on a DVD or in print. However, when you do delivery your work you can also include a phone/tablet "app' that will allow them to access their photos from the phone/ipad at any time. By doing this you exceed their expectations as they did not expect this (… and therefore created 'satisfaction'). It is also quite cool to have your own "app". So now you have a happy client and they will be happy to tell their friends/family (step 1 is done). The next step is usually the hardest step – how do you get your happy client to share your info? You can ask them to upload photos on a social media site and then link back to your blog (but it requires a bit of effort from your client). This is why albumparrot can also help – within their own app they will have a 'share' button and then their friends and family can get a direct link to the application. All of a sudden all your client's friends will have your photos in their phone – within the app there is of course your contact details (email/phone/logo/branding). Whenever someone asks "does anyone know a good family photographer?" then all these people can show your work within a couple of clicks on their iphone. This is powerful!